Note:
Incase you find this process to follow kindly join our WhatsApp Telegram for another easy step to root your and phone success kindly join here or
t.me/naijaadvanceblog
Do you want unlimited control over your phone? Android rooting opens up a world of possibility, but it can also void your warranty, leave you with a broken smartphone, or worse. It isn't for the faint of heart.
This guide on how to root Android devices will walk you through the necessary steps to root your phone. Some devices can be rooted in minutes. Others take a little research. But one thing is clear: Rooting your phone is one of the best ways to tap into your Android device's true potential.
WHAT IS ROOTING

?
Rooting an Android phone or tablet is akin to jailbreaking an iPhone — basically, it allows you to dive deeper into a phone's sub-system. It will allow you to access the entirety of the operating system to customize just about anything on your Android device. With root access, you can also get around any restrictions that your manufacturer or carrier may have applied.
Rooting is best undertaken with caution. You will want to back up your phone's software before you install — or "flash," in rooting terms — a custom ROM (modified version of Android).
WHY WOULD YOU ROOT?
One of the biggest incentives to root your Android device is to rid yourself of bloatware that's impossible to uninstall otherwise (although you can sometimes disable it — check out our guide on disabling bloatware). On some devices, rooting will enable previously disabled settings, like wireless tethering. Additional benefits include the ability to install specialized tools and flash custom ROMs, each of which can add extra features and improve your phone or tablet's performance.
We Are Going to Use Kingo Android Root
Kingo Android Root
has launched its
KingoRoot apk for Android
, which provides a universal one-click
Android root
solution for Android users. It is easy to use and
saves
the trouble to connect to PC via USB cable.
Before jumping into the rooting process, please make sure you get everything right beforehand.
Device powered on.
At least 50% battery level.
Internet connection

necessary

(Wi-Fi network suggested).

Allow

installation

of apps from unknown sources.

Settings

> Security > Unknown Sources
Root Android via KingoRoot APK Without PC Step by Step
---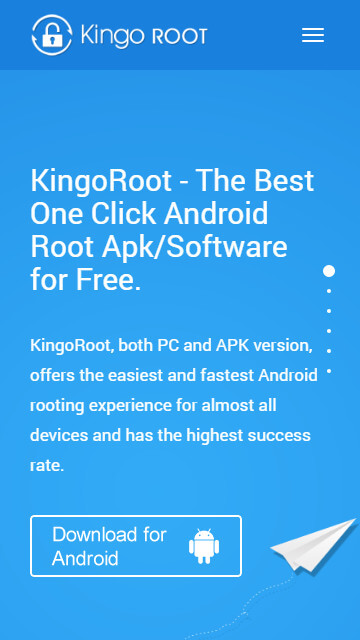 The
download
will be automatically started. If
Chrome
has warned you about KingoRoot.apk, click "OK" to proceed.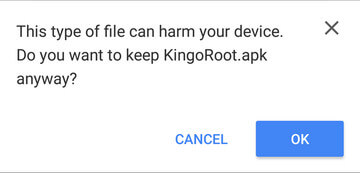 If you are using PC to view this tutorial, you have three choices.
You can use the PC Version of
KingoRoot Android(PC Version)
, which has a higher success rate due to technical reasons.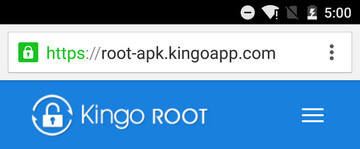 You can download
KingoRoot.apk
on your PC, transfer it to your Android device and then find the file via
File Explorer
and install it from APK section.
How to root any android device and version with KingoRoot
You can visit our telegram channel
t.me/naijaadvanceblog
to download latest version of
APK Root for Android
on your mobile and download the file on your device
---
Step 2: Install KingoRoot.apk on your device.
If you didn't check "Unknown Sources" in Settings > Security, then during installation, you will get a
prompt
"Install blocked", stating that "For security, your phone is set to
block
installation of apps obtained from unknown sources".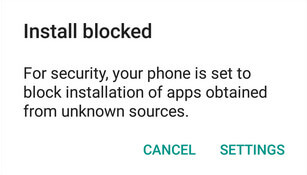 Just follow phone instructions and install Kingo Root on your device and allow installs from "Unknown Sources".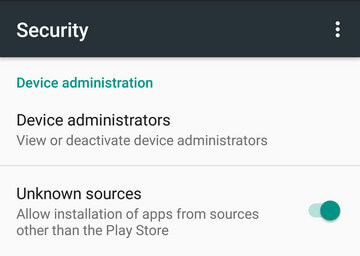 ---
Step 3: Launch "Kingo ROOT" app and start rooting.
Kingo Root is very user-friendly and easy to use. Click "One Click Root" to start the rooting process.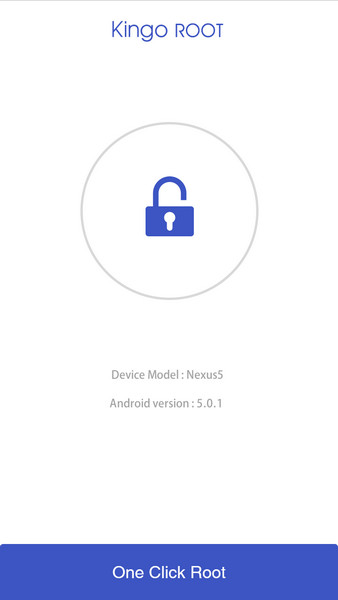 ---
Step 4: Waiting for a few seconds till the result screen appear.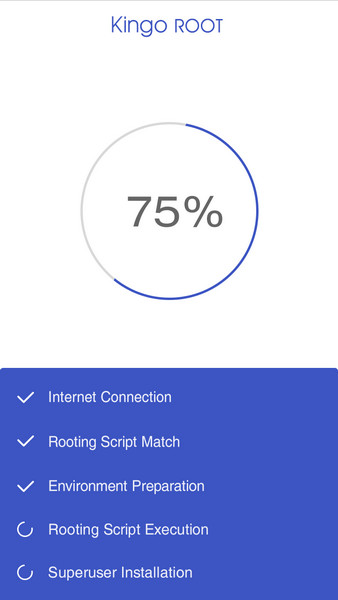 ---
Step 5: Succeeded or Failed.
It is highly recommended that you try several times when rooting with KingoRoot apk version. We have several rooting methods integrated in apk root, however, it will only run one at a time.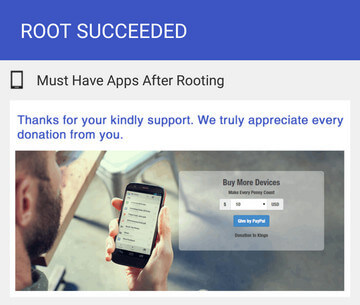 ---
MORE TO SAY
If KingoRoot APK failed to root your device after several trials, please
refer
to KingoRoot Android (PC Version), which has a much higher success rate due to technical reasons.
Note:
Incase you find this process to follow kindly join our WhatsApp Telegram for another easy step to root your and phone success kindly join here or
t.me/naijaadvanceblog
Kindly share this post and comment